Property Management
is ALL we do.
Looking for a property management company that understands YOUR needs?
The Most Comprehensive Property Management Company in Western Pennsylvania
Property Management is ALL we do...
For over 25 years, our company has helped real estate investors in Western Pennsylvania get their life back! Unlike our competition, property management is ALL we do.
The benefits of professional property management can be considerable. Better performance, less stress, improved ROI – all of which make hiring our team an easy decision to make. With extensive property management experience (Premier Property Management Services currently manages over 950 properties), we offer knowledgeable assistance to a wide variety of owners and investors in the Western Pennsylvania region. Our goal is to help our clients realize the full potential of their investments, both now and far into the future.
We Do More Than Manage Properties, We Manage Peace of Mind.
Tenant Placement
Screen potential tenants
Advertise on 50+ websites
Market on various media outlets
Show property to potential renters
Evaluate and process tenant applications
Provide complete background check
Monthly Management
Collect rents
Write and execute leases
Coordinate maintenance requests
Manage evictions
Provide Financial Reports & Updates
Conduct move-in & move-out inspections
Negotiate and settle disputes with tenants
Monitor lease compliance
Real Estate Investment Consulting
Property evaluations
Financial analysis
Rent price examination
Market value rental income analysis
Investor buyer's agency representation
What Our Clients Have To Say About Us
"I wouldn't have been able to commit to investing in a rental property without the help of Premier Property Management Services, I would highly recommend their services."
R.Y.
"Premier Property Management Services helped me to obtain quality tenants in my rental property. Even my tenant had an excellent experience with them and saw the effort they put into the process. I will use Premier Property Management Services going forward as I buy up units and search for tenants!! They are also extremely helpful in providing knowledge around the surrounding area and assist with investment properties. THANK YOU!!"
P.S.
"Very good communications. Took the time to explain and walk me through the process."
M.G.
Memberships and Affiliations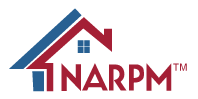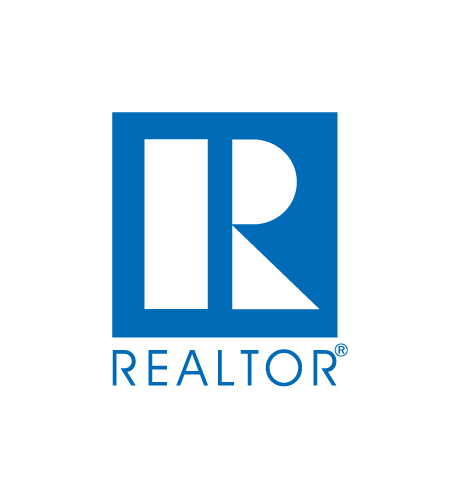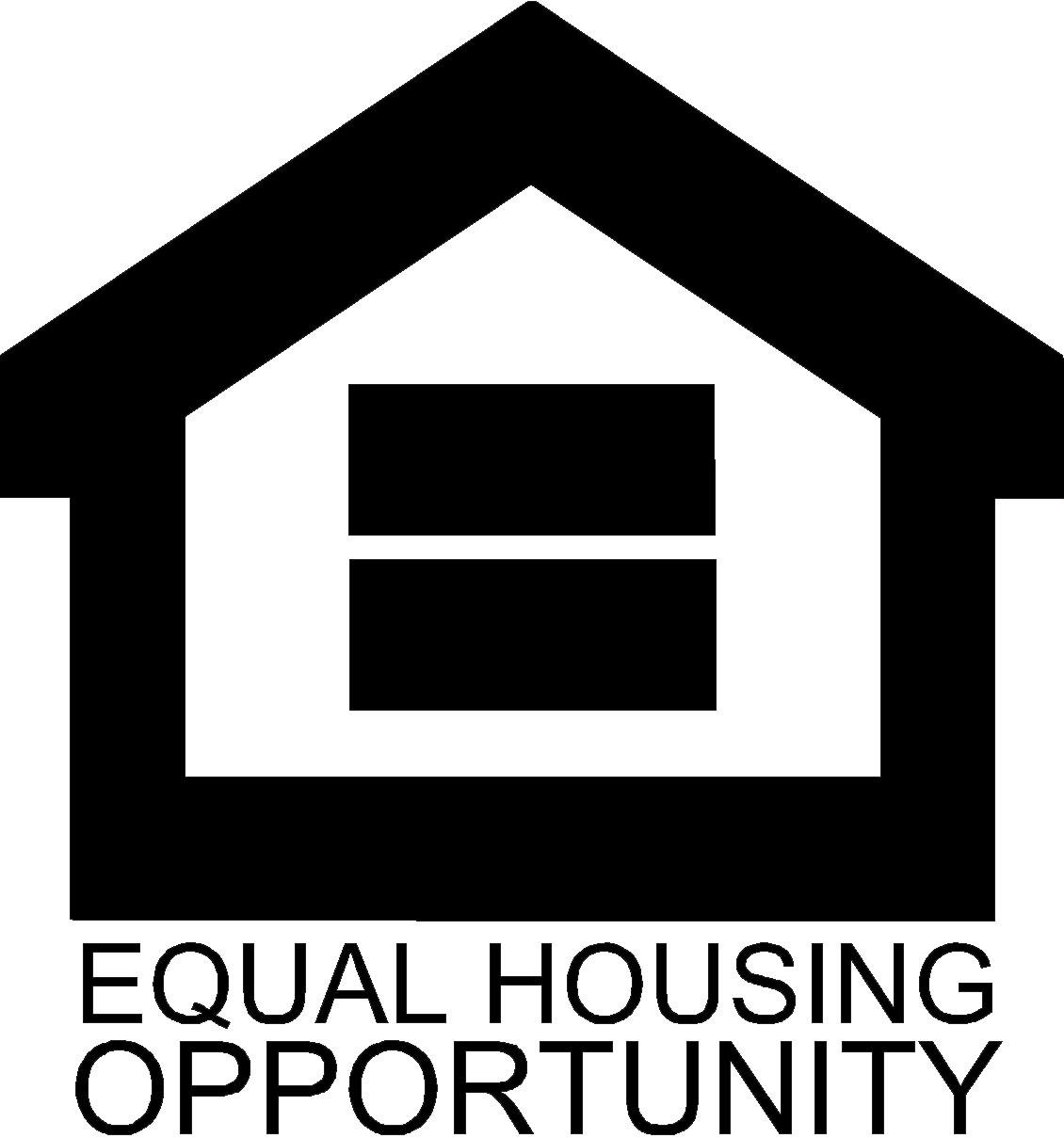 Property Management Best Practices
Owning a rental property can be a good investment, but managing a property isn't always easy. Oftentimes, it involves a large investment in terms of money and time spent. The trick to becoming a successful landlord is to establish efficient processes and leverage all available tools and resources at your disposal. Above all, the greatest joy that comes from being a property manager is when you have the peace of mind that your investment is running smoothly and making you money! With the landscape of manager responsibilities evolving, the best way to stay on top of what is happening is by continuous learning.
Here are some useful tips that can help make your job as a property manager a little easier.
Get My Free Rental Property Consultation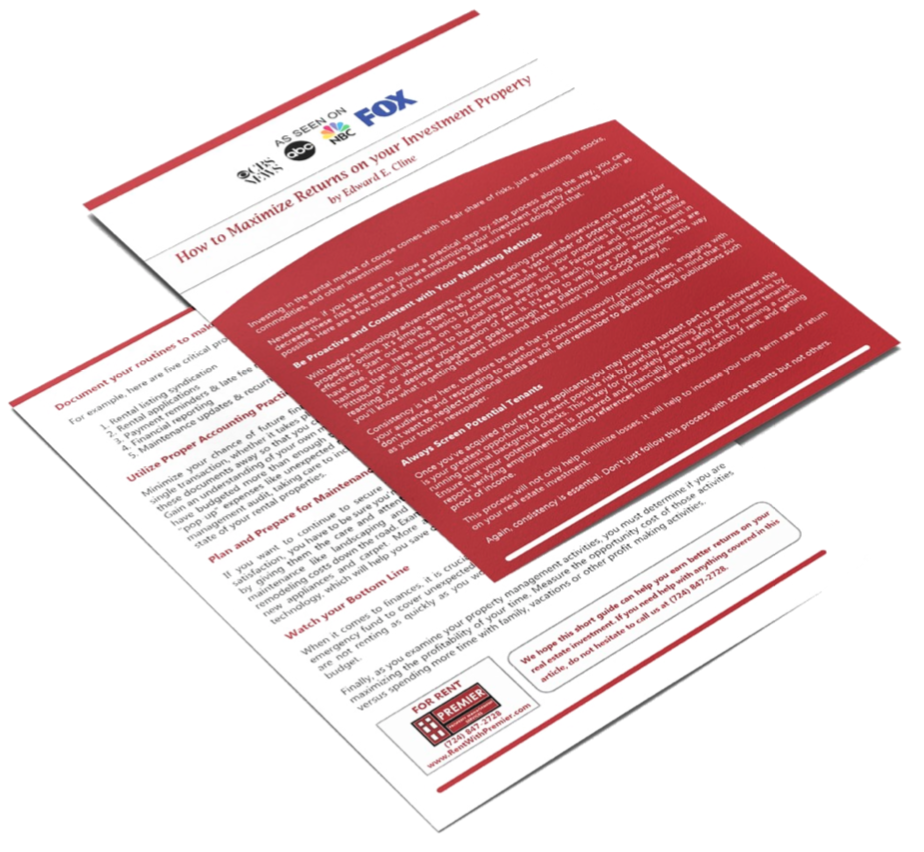 Get More From Your Investment
Real estate investing can be very lucrative, but only when you're getting the best possible return on investment. There are ways to maximize your return on investment and greatly increase your chances of success.
Click HERE to download a FREE copy of "How to Maximize Returns on your Investment Property" or give us a call at (724) 847-2728 to receive a copy in the mail.
Get Started Today and Enjoy Greater Peace of Mind
A meticulous approach to property management is essential since it is an all-day, around-the-clock responsibility. At Premier Property Management Services, we have the staff, the tools and the experience to pay attention to your property and support your tenants 24/7.
We understand how important your investment is to you. Therefore, we'll go above and beyond to meet your expectations. What's more, our twenty five-plus years of property management experience has helped us know what works and what doesn't.
So…give us a call at (724) 847-2728 and start enjoying greater peace of mind today!